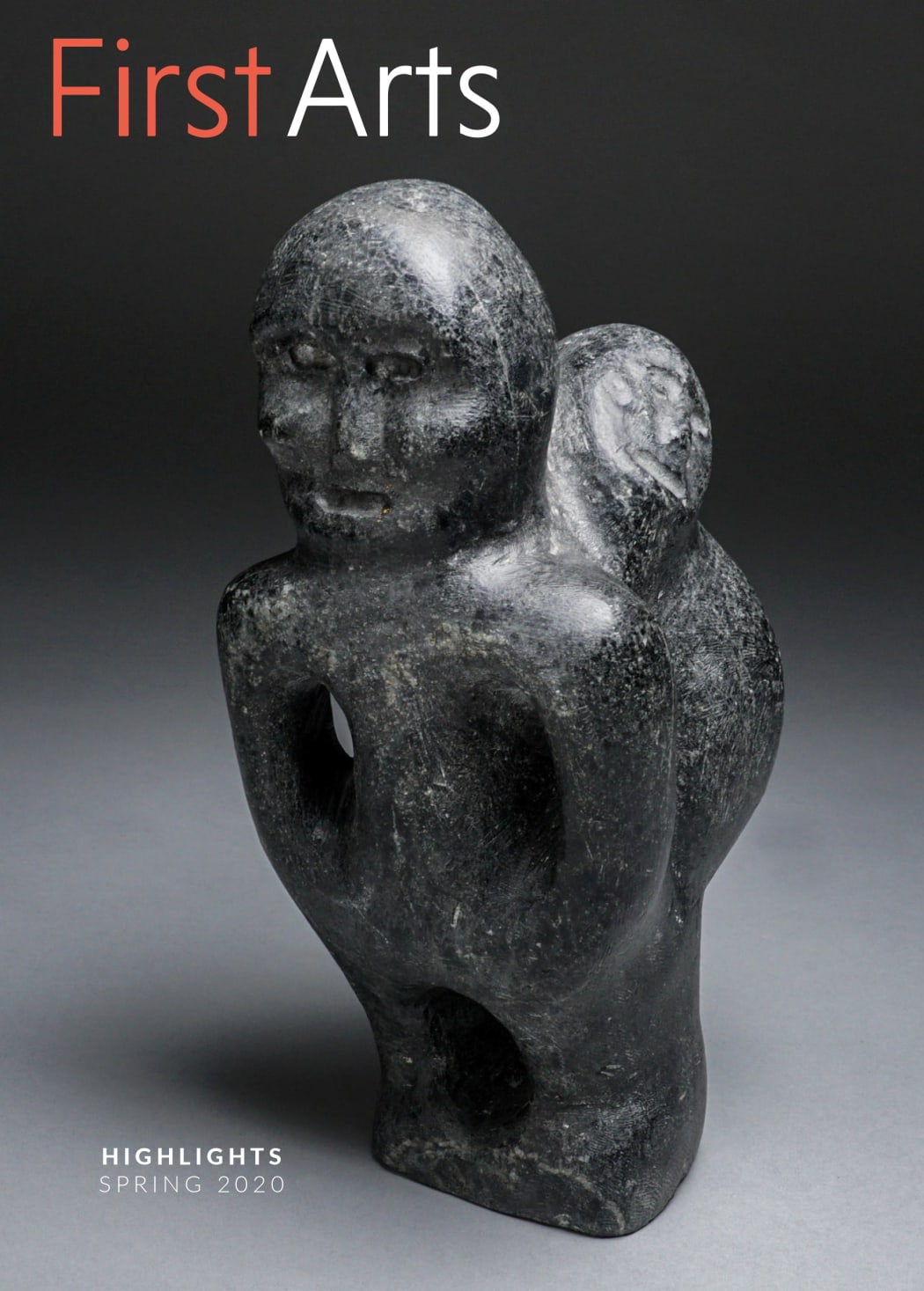 On behalf of myself and my partners at First Arts, it is our true pleasure to present to you a small selection of the highlights that have been entrusted to us at First Arts to find admiring stewards for the next generation of ownership.
In our earnest strive to satisfy the market wants in both variety and quality of goods, we have selected a wide array of 'gems' for inclusion in this publication. Amongst these highlights, to name only a few, is the fine and unconventional Striding Hunter by Akeeaktashuk; a striking, monumental, and characteristically minimally marked Head of a Hooded Figure by John Tiktak; and a large and finely crafted totemic work from the 1950s with splendid inlay and ivory details. Not to be overlooked is the selection of wonderful prints that includes Kenojuak's Vision in Autumn and the delightful Pot Spirits by Sheouak, which travelled to us from Australia. Both are stunning, richly inked impressions that look as fresh now as when they were first pulled in 1960.
This spring offering will mark my return to the Inuit and Indigenous art market after a brief hiatus. I am overjoyed that my 'homecoming' sees me joining the unmatched leadership at First Arts. I am so grateful to be working alongside consummate professionals who share my passion and commitment to providing both quality works of art as well as the best auction and retail experience to our clients.
Works for inclusion in our spring auctions and at our retail locations are presently being collected. We invite you to share in our success by consigning with us.
— Nadine Di Monte