Preview Appointments
In an effort to support the Government of Ontario's continuing effort to contain the spread of COVID-19 and to ensure a safe and orderly preview experience, we at First Arts are now accepting appointments to preview our July 12, 2020 offering of Inuit and First Nations Art. Preview times will be booked at 30-40 minute intervals unless otherwise requested.

Based on the recommendations of public health authorities, we will be taking precautions with all guests including:
In advance of your appointment, you may be asked to complete

a

brief screening questionnaire

. In

support of the Public Health Ontario's Contact Tracing Initiative, guests may be asked to provide to us their full name and primary telephone number. This information will not be used for solicitation without your express consent.
Mandatory masks or face coverings will be in effect. If you arrive without your mask or face covering, a disposable mask will be provided to you.
Required hand washing / hand sanitizer upon arrival. Hand sanitizer will be available throughout the auction gallery. Complimentary single-use gloves will also be provided.
All preview stations will be regularly disinfected.
If you are unable to attend our previews in person, our team can provide thorough and comprehensive condition reports and additional images and videos. We welcome your enquiries at info@firstarts.ca or 647-286-5012.
Preview Dates

Thursday, July 9th 10 am - 5 pm
Friday, July 10th 10 am - 5 pm
Saturday, July 11th 10 am - 5 pm
Sunday, July 12th 12 pm - 3 pm

Preview appointments will be scheduled in 30-40 minute intervals.

Should the above dates not work by your schedule,

we would be pleased to discuss with you accommodating an alternate date and time.

Preview Location

A.H Wilkens Auctions & Appraisals

One William Morgan Drive
Toronto, Ontario
M4H 1N6

-

Gallery entrance is at the rear of the building with ample parking.
Get Directions
Live Auction Bidding
In accordance with the physical distancing guidelines, until such time as restrictions are further relaxed or lifted, we strongly suggest that all those interested in bidding in our upcoming auction submit to us a telephone or absentee order. Please submit telephone or absentee orders by fax to 416-360-8900 or by email to info@firstarts.ca. We will continue to monitor the situation closely and will make changes based on advice from health officials, in order to ensure the safety of our community and staff.

Please note:
We are experiencing higher than normal requests for telephone bidding so we recommend submitting your requests as soon as possible.
Both telephone and absentee orders will be accepted until 3:00 PM (ET) on Sunday, July 12, 2020. Please submit telephone or absentee orders by fax to 416-360-8900 or by email to info@firstarts.ca.
Internet bidding is available through HiBid and

LiveAuctioneers

.
If you require any assistance with registration for this auction, please call 647-286-5012 or email info@firstarts.ca.
---
Inuit & First Nations Art Auction
Sunday 12 July 2020 at 7:00 PM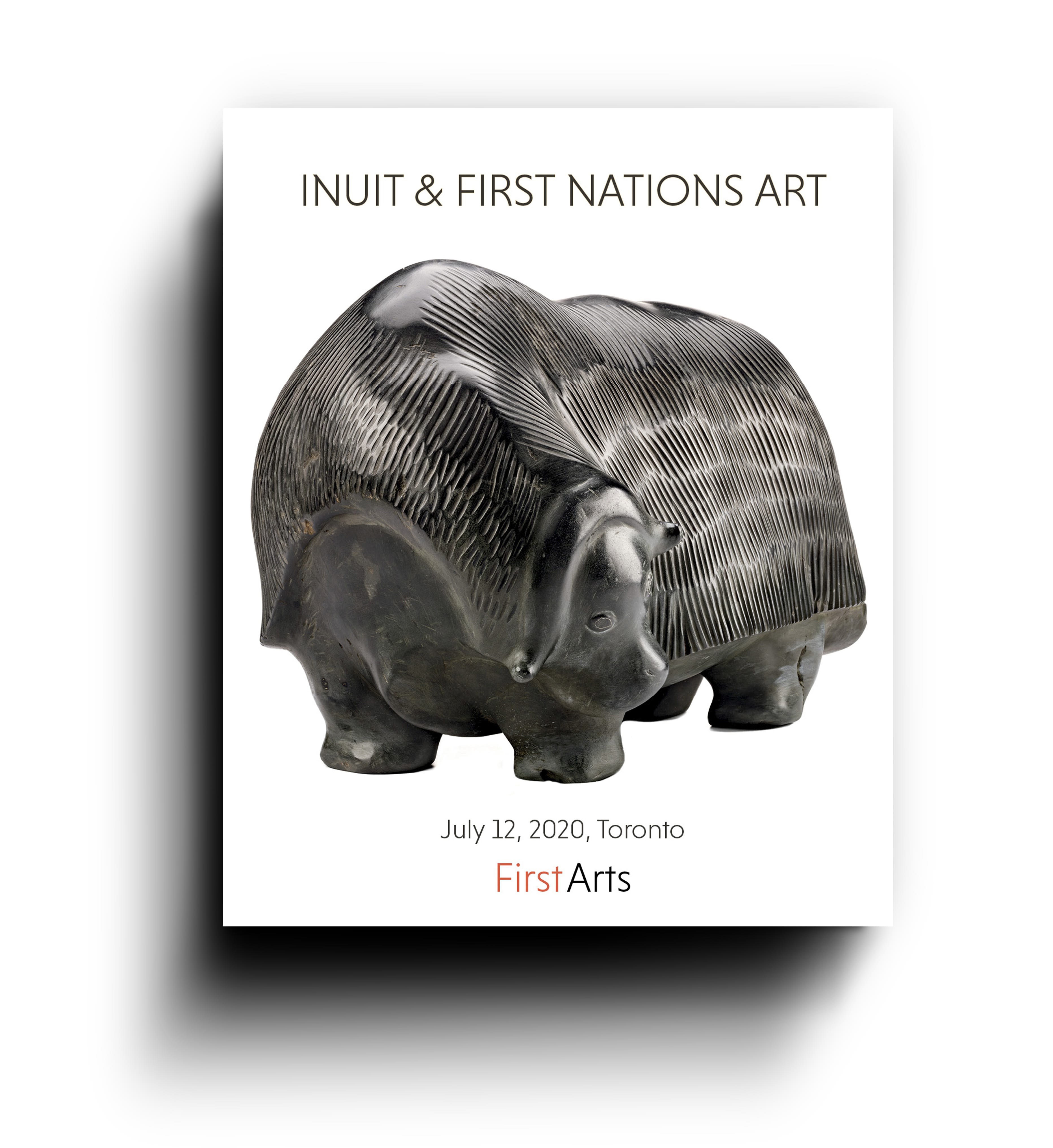 Previews and Sale to be held at
A.H. WILKENS AUCTIONS & APPRAISALS
One William Morgan Drive, Toronto, M4H 1N6
For more information, please contact
Ingo Hessel | 613-818-2100 | ingo@firstarts.ca
Nadine Di Monte | 647-286-5012 | nadine@firstarts.ca