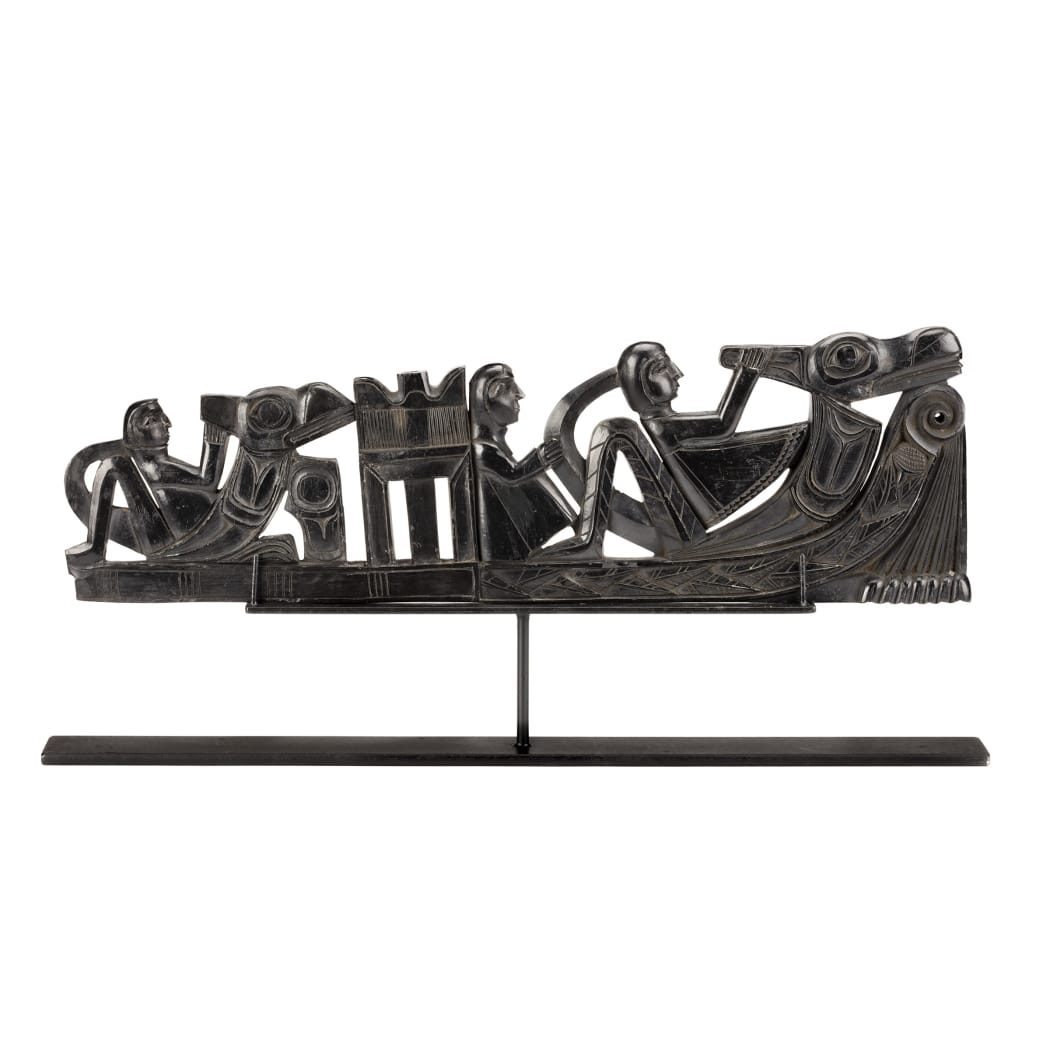 What happens when you bring leading experts on Inuit and First Nations art together with a mission to reinvigorate the resale market? The answer: A debut sale that smashes world records, and sells an astonishing 95% of lots offered.
First Arts' inaugural auction, held on May 28th, 2019, achieved new record prices with 36% of lots selling above the high estimate. Total sales were among the highest ever realized for an auction of Inuit and First Nations art. That's despite the fact that through the very selective vetting process only 75 pieces were offered – a fraction of the number of works typically associated with large auction houses.
Fisherwoman by Osuitok Ipeelee set a record for the artist at auction: $90,000.
The Woman Who Lives in the Sun realized the highest price at auction for this iconic print by Kenojuak Ashevak: $78,000.