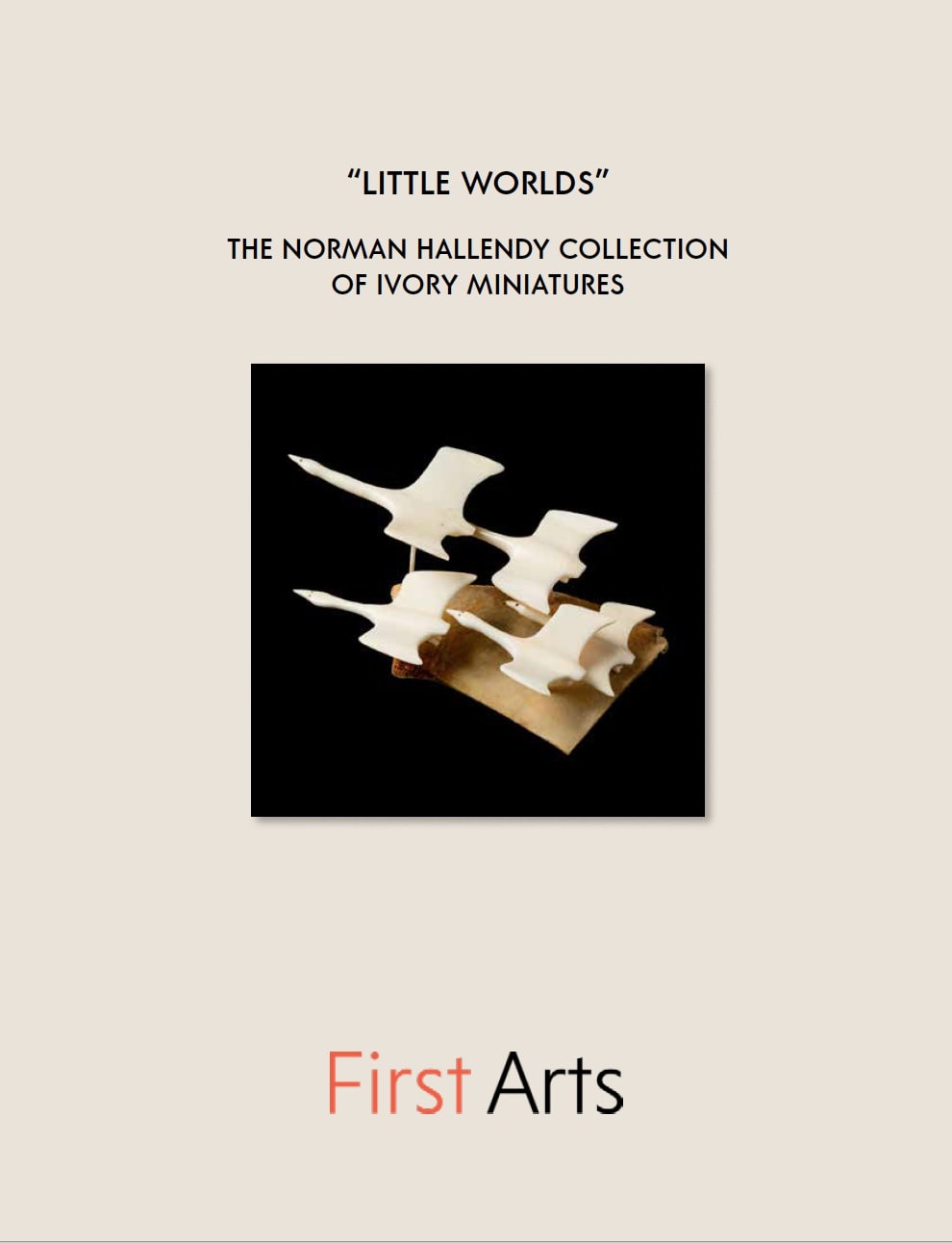 It is with great pleasure that Galerie Elca London (1444 Sherbrooke Street West, #100, Montreal), in collaboration with First Arts, presents the Hallendy Collection of miniature ivories.
The ethnogeographer Norman Hallendy assembled this important collection mostly in the years 1968-1971, a time of extraordinary creativity in the small communities of Naujaat (Repulse Bay) and Kugaaruk (Pelly Bay).
Carved mostly in ivory but incorporating other natural materials as well, these beautiful miniatures exude both a preciousness and a timeless quality that bring to mind the lovely small works made during the Historic Period of Inuit art in the 19th and early 20th centuries. While some of these carvings are firmly attributed to renowned artists such as Mark Tungilik (1913-1986) and Fabien Oogaaq (1923-1992), and others have possible attributions to them, all of these beautiful works exhibit the fine workmanship, intimate knowledge of subject matter and materials, careful attention to detail, and homespun charm that make this "school" of Inuit art so appealing.
Enjoy!
— Ingo Hessel
Works included in this exhibition can be viewed online and in person at Galerie Elca London by appointment. To book an appointment, please contact info@firstarts.ca