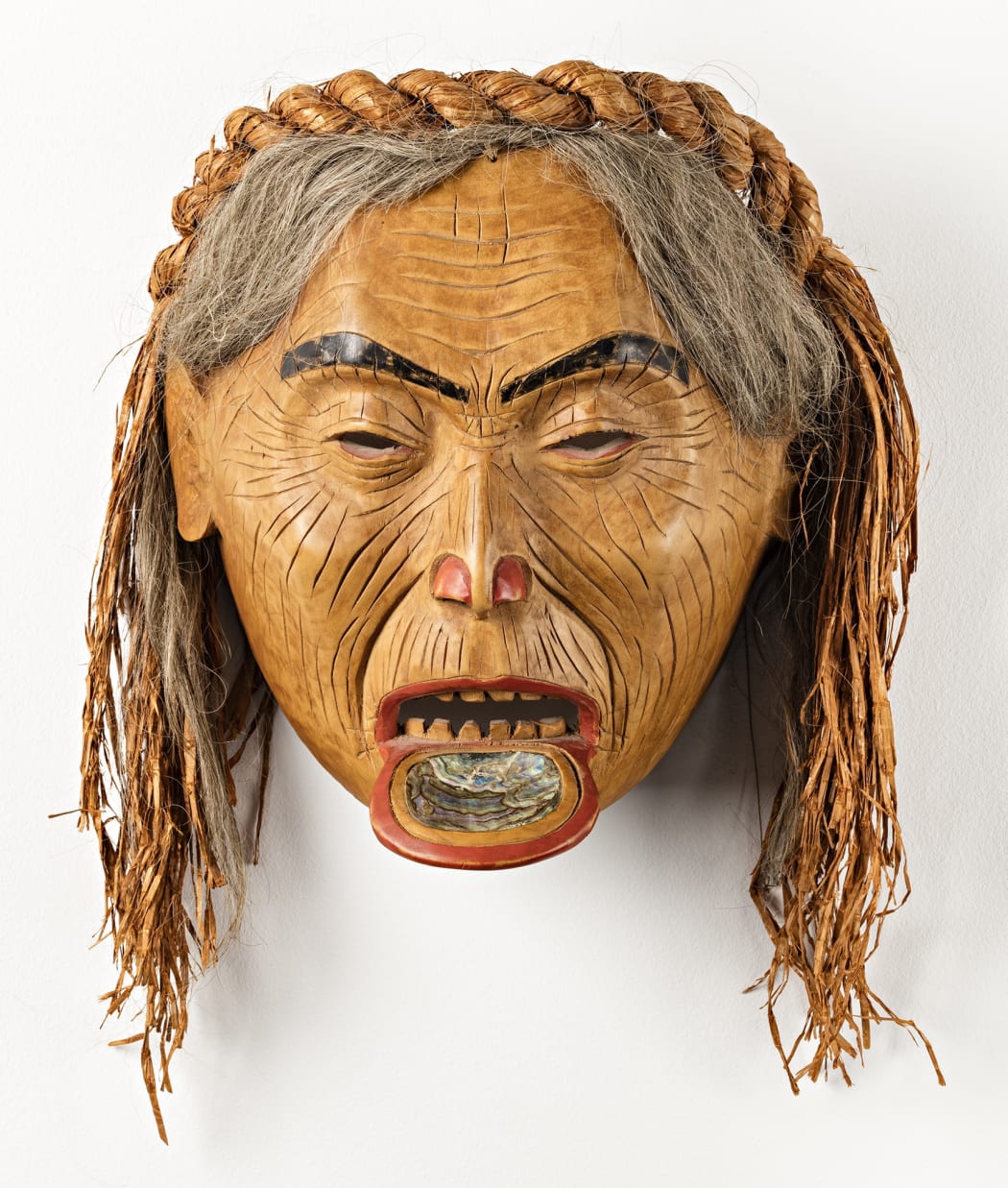 BARNABUS ARNASUNGAAQ (1924-2017)
QAMANI'TUAQ (BAKER LAKE)

Muskox

, 1973

ESTIMATE: $60,000⁠ — $80,000

PRICE REALIZED: $84,000

FREDA DIESING (1925-2002), HAIDA,
PRINCE RUPERT

Old Woman with Labret, 1973

ESTIMATE: $5,000⁠ ⁠⁠— $7,000

PRICE REALIZED: $36,000
---
In these uncertain times the idea of offering a live auction of fine Inuit, First Nations, and Métis art required a leap of faith.
We took that leap.
We at First Arts have worked tirelessly to raise the level of professionalism in the resale of Canadian Indigenous art, treating the art and artists with the respect they so richly deserve. Proof that our approach has been appreciated by discerning collectors was realized with the tremendous success of our inaugural live auction in May 2019. We gathered together a second spectacular collection and forged ahead with the confidence that the support of our first sale had inspired, despite some rather daunting challenges.
We are pleased to report that the results of our just-completed July 12, 2020 live auction exceeded even our highest expectations. The auction set worldwide records for 10 individual artists and artworks.
Records were set despite the current restrictions that allowed only a few people to preview the art – and permitted no-one to attend the Toronto auction in person.
The record-setting artists include Akeeaktashuk, Barnabus Arnasungaaq, Tuna Iquliq, Freda Diesing, Kiakshuk, and Nick Sikkuark. Several near-records were set as well.
KENOJUAK ASHEVAK, C.C., R.C.A. (1927-2013)
KINNGAIT (CAPE DORSET)

Complex of Birds

, 1960 #17

ESTIMATE: $10,000 — $15,000

PRICE REALIZED: $31,200

UNIDENTIFIED ARTIST, HAIDA

Female Figure Holding Two Dolls,
c. 1840-1860

ESTIMATE: $18,000⁠ — $28,000

PRICE REALIZED: $38,400

We were gratified to have the Global News Weekend morning show shine a spotlight on the First Arts sale, highlighting our strategies for mounting a major preview and auction even though limited to telephone, absentee, and online bidding.
Our strategic alliance with A.H. Wilkens Auctions & Appraisals allowed us to show these outstanding works of art in their state-of-the-art preview galleries, turning their beautiful space into a world-class museum of Indigenous art. We look forward to our contined collabration with Wilkens for the fall season. First Arts would like to thank Andrew Wilkens and the entire Wilkens staff for their dedication and hard work, and wish to give special thanks to their auctioneer Andrea Zeifman, who remained calm and professional while handling the challenging job of running a live auction without any audience participation.
The success of the Northwest Coast works included in our auction proves that First Arts, which is based in Eastern Canada, is the ideal selling venue for Indigenous works from across the country.
We would like to give our heartfelt thanks to the many consignors who entrusted their treasures to us, and to the bidders in Canada and around the world whose participation in Sunday's sale was so crucial to its success. We have already collected an impressive core group of works for this fall's live sale, and are actively looking for additional consignments.
We at First Arts are committed to donating a portion of our profits to the Inuit, Métis, and First Nations Arts community. Last year, our donation to the Inuit Art Foundation raised $28,000 for their invaluable ongoing project of developing Artist Biographies. This year, we will be making donations to additional organizations that assist in nurturing both mature and emerging Indigenous artists.
Visit our website to view a complete list of auction results. Please also feel free to enquire about the few lovely works that remain unsold from Sunday's sale, and are available for immediate purchase.
If you have any questions regarding this sale or upcoming First Arts events, please contact:
Nadine Di Monte | info@FirstArts.ca | 647-285-5012
Ingo Hessel | ingo@FirstArts.ca | 613-818-2100
NICK SIKKUARK (1943-2013)
KUGAARUK (PELLY BAY) /
UQSUQTUUQ (GJOA HAVEN)

Shaman, c. 1987

ESTIMATE: $7,000⁠ — $10,000

PRICE REALIZED: $24,000

KIAKSHUK (1886-1966) m., KINNGAIT (CAPE DORSET)

Eskimos Rolling Imperial Drums at Shiptime / Work at Ship-time*, 1959

ESTIMATE: $2,500⁠⁠⁠— $3,500

PRICE REALIZED: $31,200

AKEEAKTASHUK (1898-1954) m., INUKJUAK (PORT HARRISON)

Striding Hunter, c. 1951-53

ESTIMATE: $20,000⁠ — $30,000

PRICE REALIZED: $52,800