Looking back at the dynamic yet still relatively young history of Inuit art, can we mark the artists that demonstrated a contemporary turning point – the forerunners of a new era? Within the realm of sculpture, Inuvialuit cousins Bill Nasogaluak, Abraham Anghik Ruben, and David Ruben Piqtoukun come to mind. Each were born in the Northwest Territories in the 1950s and are survivors of Residential School and Federal Day School. Their trajectories into adulthood involved travel – Abraham Anghik enrolled at the University of Alaska's Native Art Centre in 1971 and left school in 1975 knowing that he would pursue a career as an artist. [1] David Ruben moved South at the age of 18 and Bill, not long after. These artists went on to become masters at fusing the Inuit stories and traditions from their childhood with a radically Western carving style obtained while travelling across both the country and the world.
Across the country in Nunatsiavut, Michael Massie began mixing non-traditional media with stone, ivory, and bone in the late 1980s. A trained metalsmith, Massie's painstaking attention to detail (required when working with delicate metals, like silver) birthed a style and subject entirely unique to the artist himself. Massie was a true game-changer in challenging the public perception of what Inuit art was, incorporating materials like silver and exotic woods that are not local to the high Arctic, a region where many assume most artists live. Instead, Massie's incredible work, created at his studio in Kippens, Newfoundland, helped propel Nunatsiavut's artists to national recognition.
Some artists paid little attention to traditional conventions of Inuit art to create work that was unprecedentedly contemporary, completely subverting what the average Inuit art collector expected to see. The work of Jutai Toonoo is a great example of breaking convention. Originally working as a sculptor, Jutai took up drawing in the late 1990s. This unleashed a stream of expressions allowed by coloured pencil and oil pastel that the cold, hard surface of stone could not quite convey. Remarkably, Jutai was among the very few artists of his time – with the exception of his sister, sculptor Oviloo Tunnillie – to transform the subject of the self-portrait into a reflection on inner contemplation and emotional expression.
Both Jutai and Oviloo were also trailblazers in depicting the nude body in their work, revisiting the subject again and again. This was a fierce deviation from traditional Inuit art, where, not unlike the Renaissance tradition, few nude subjects were found beyond depictions of the mythological sea goddess Sedna. For these reasons, Jutai and Oviloo will forever be known as two of the most convention-challenging artists of Inuit art.
Endnotes
1. Darlene Coward Wight, Abraham Anghik Ruben, (Winnipeg: Winnipeg Art Gallery, 2001), p. 11.
2. David Ruben Piqtoukun, "About David," https://davidruben.com/about-david/.
First Arts is proud to offer exceptional works by artists Michael Massie, Jutai Toonoo, Oviloo Tunnillie, Bill Nasogaluak, Abraham Anghik Ruben, David Ruben Piqtoukun, and Arnaqu Ashevak in our forthcoming June 2023 auction.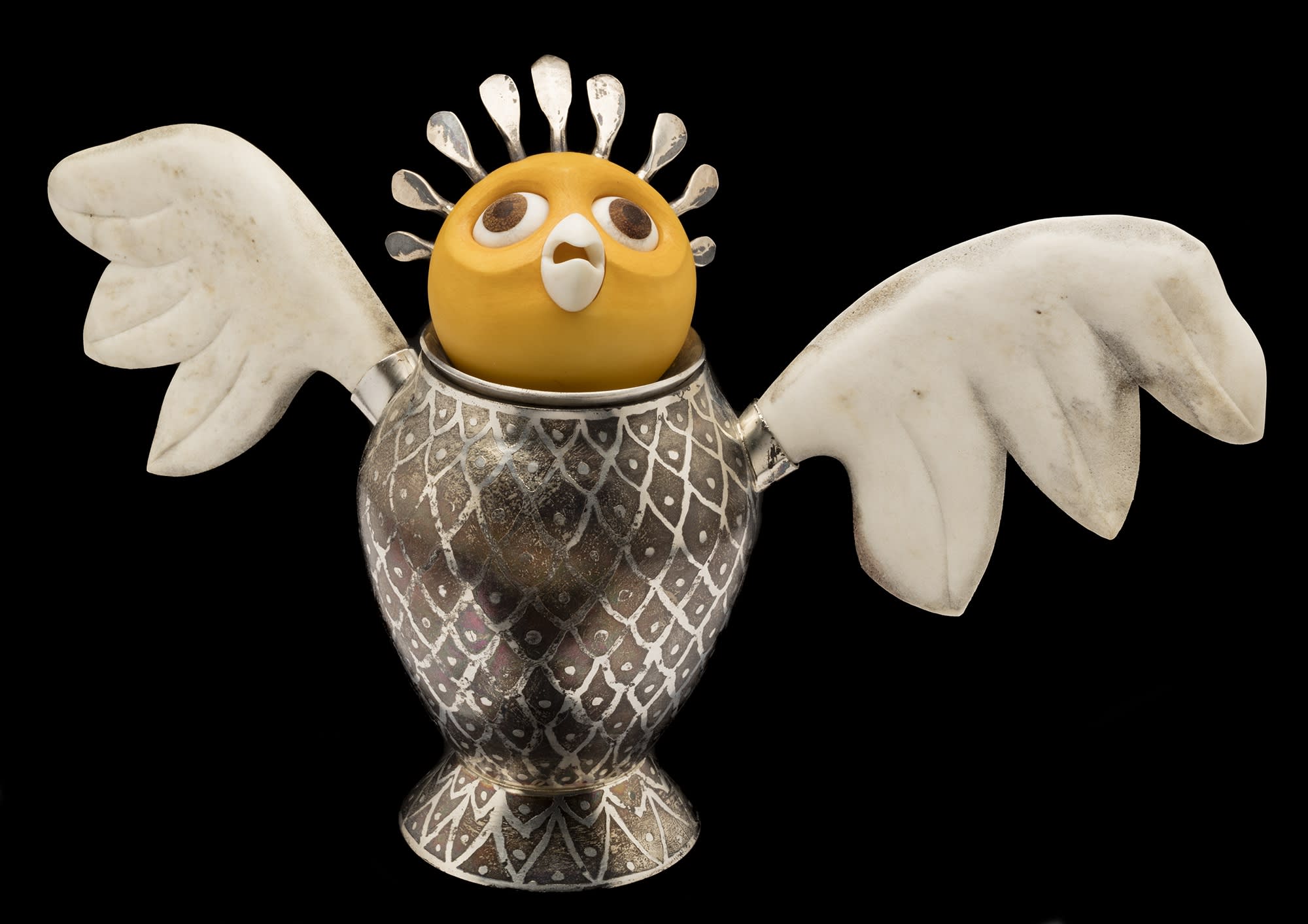 Lot 46
MICHAEL MASSIE
Jarred, c. 2005
sterling silver, antler, ivory, mahogany, cocobolo and cue ball, 6 x 10.5 x 3 in (15.2 x 26.7 x 7.6 cm)
ESTIMATE: $3,500 — $5,000
---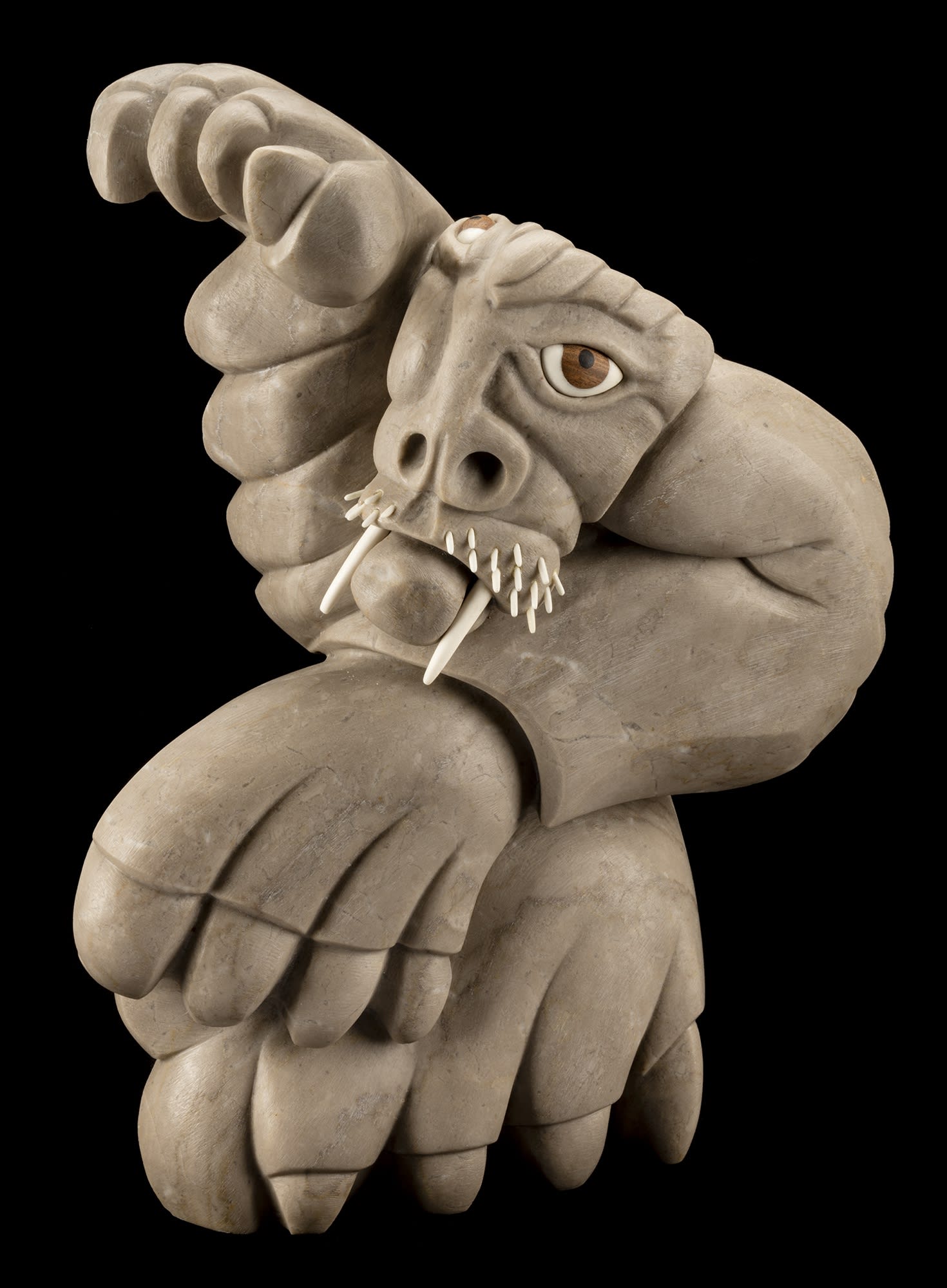 Lot 96
MICHAEL MASSIE
Shape Shifting Shaman, 18 April 2001
limestone, moose bone, antler, mahogany, and ebony, 14.25 x 11 x 5.5 in (36.2 x 27.9 x 14 cm)
ESTIMATE: $6,000 — $9,000
---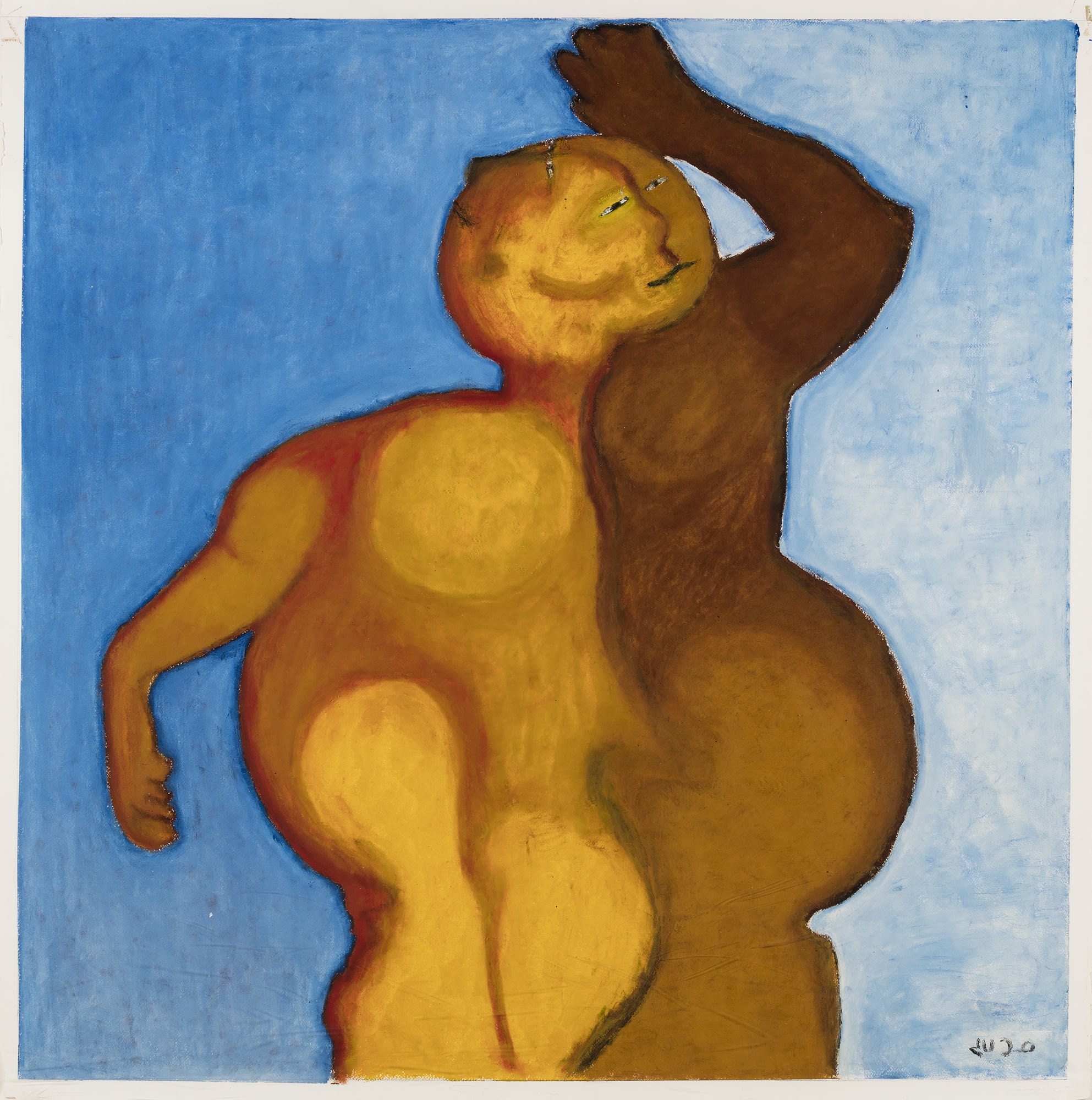 Lot 93
JUTAI TOONOO
Composition (Self-Portrait), 2007/08
oilstick on paper, 45 x 45 in (114.3 x 114.3 cm)
ESTIMATE: $6,000 — $9,000
---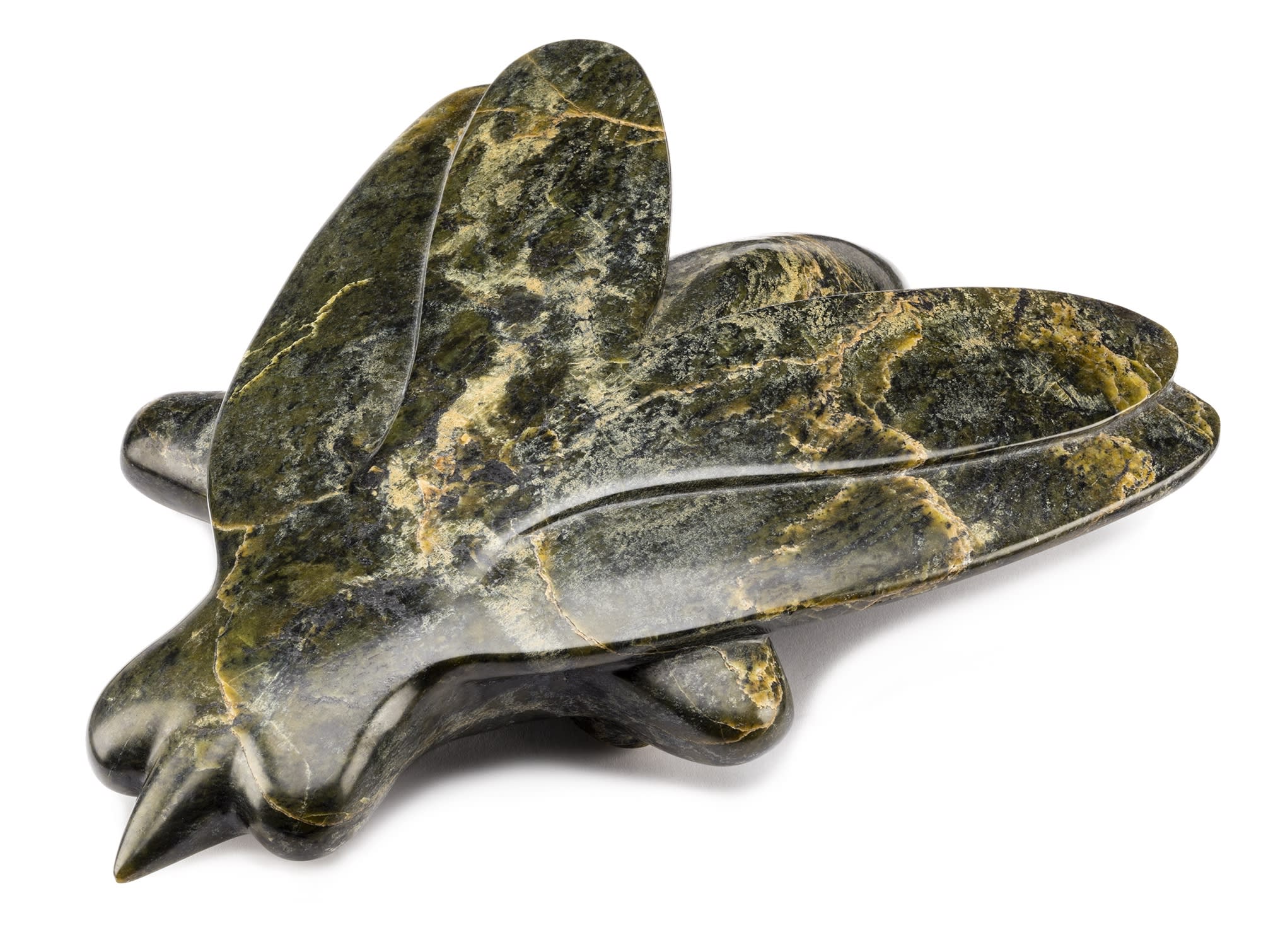 Lot 5
OVILOO TUNNILLIE
Fly, c. late 1980s
stone, 3.5 x 13.5 x 11.5 in (8.9 x 34.3 x 29.2 cm)
ESTIMATE: $2,500 — $3,500
---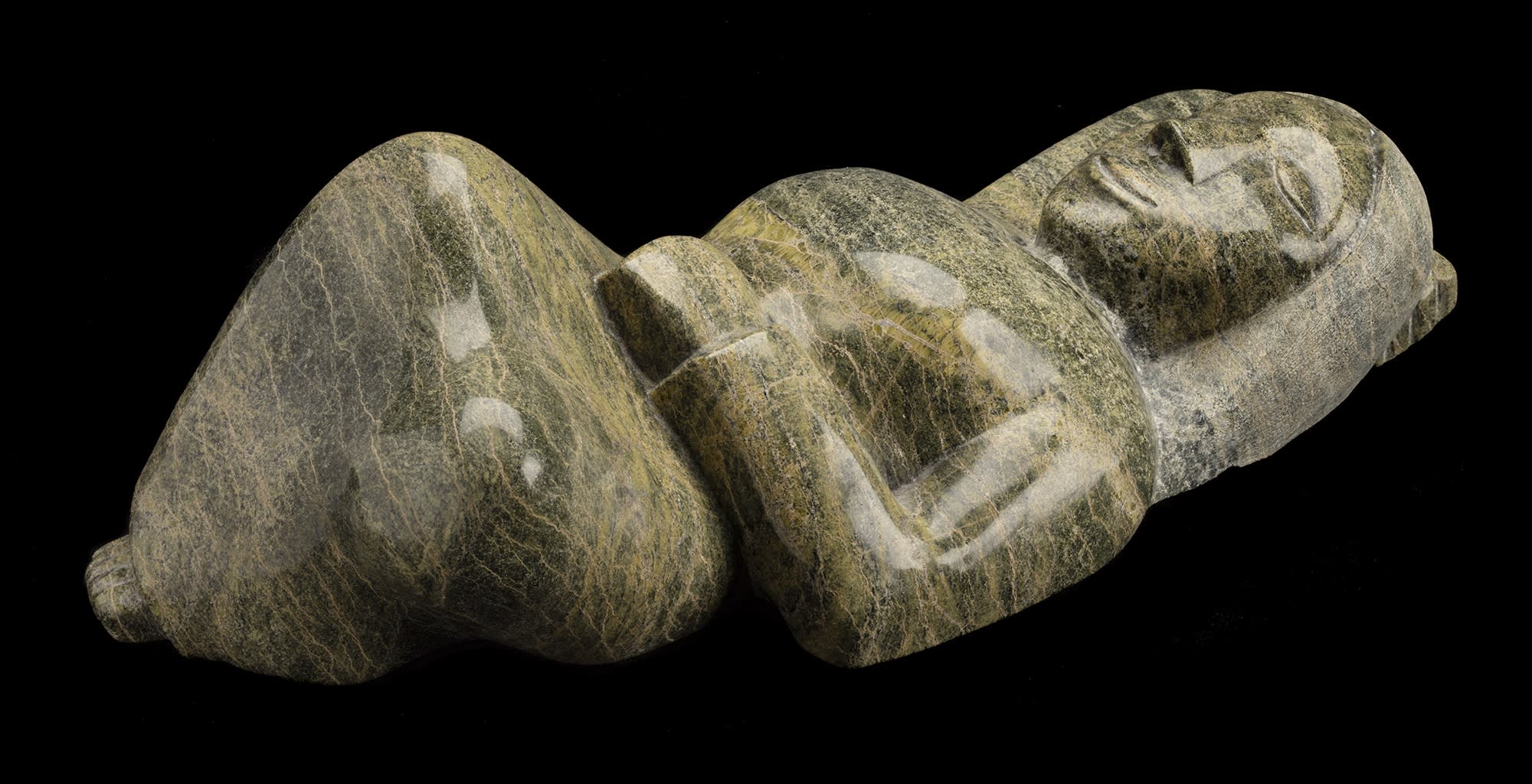 Lot 130
OVILOO TUNNILLIE
Resting Woman, 2000
stone, 6 x 19.5 x 7.5 in (15.2 x 46.5 x 19.1 cm)
ESTIMATE: $8,000 — $12,000
---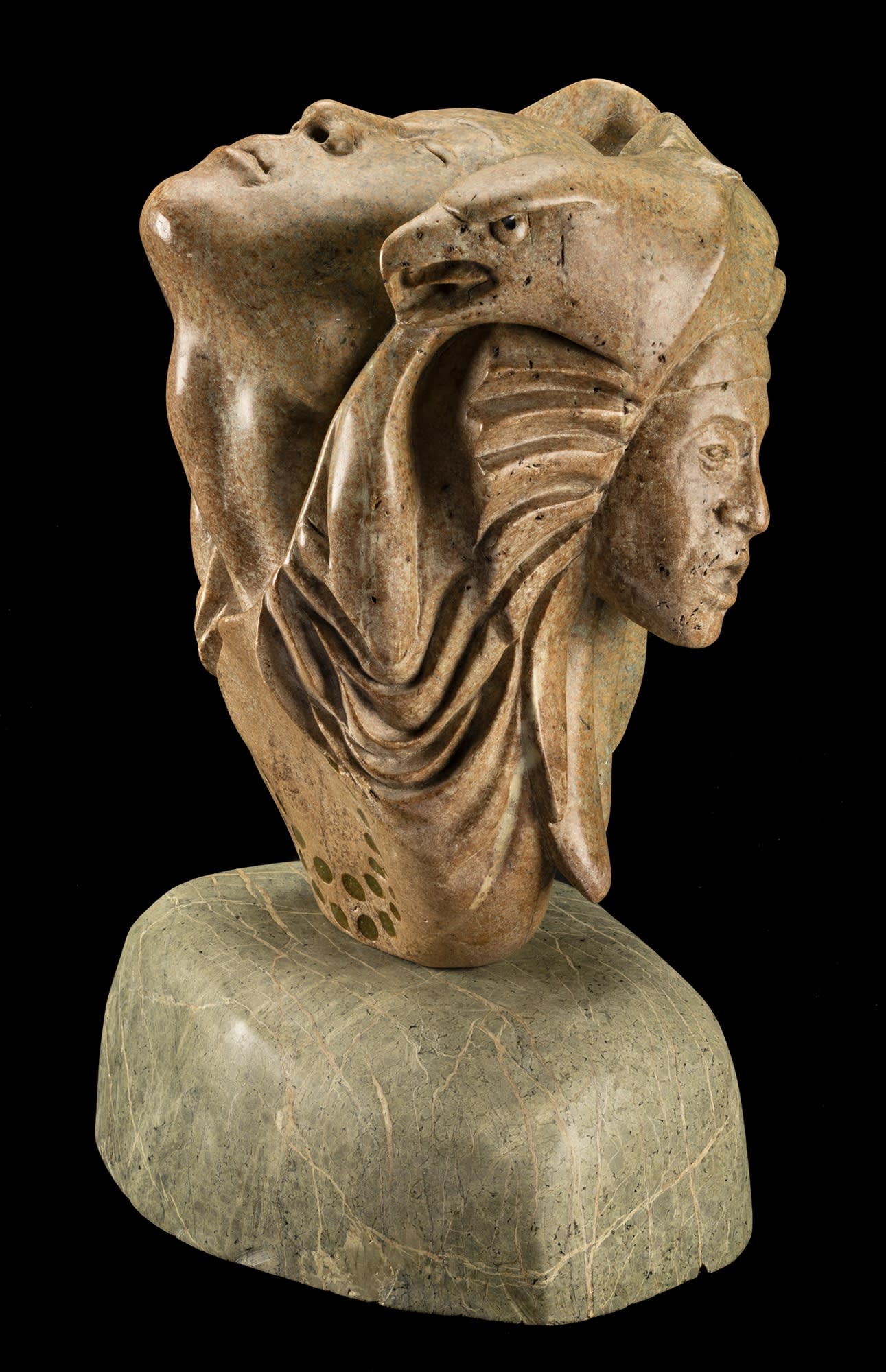 Lot 47
BILL NASOGALUAK
Crying Shaman Transformation, 1998
stone with inset glass, 10.75 x 8.25 x 6.25 in (27.3 x 21 x 15.9 cm)
ESTIMATE: $4,000 — $6,000
---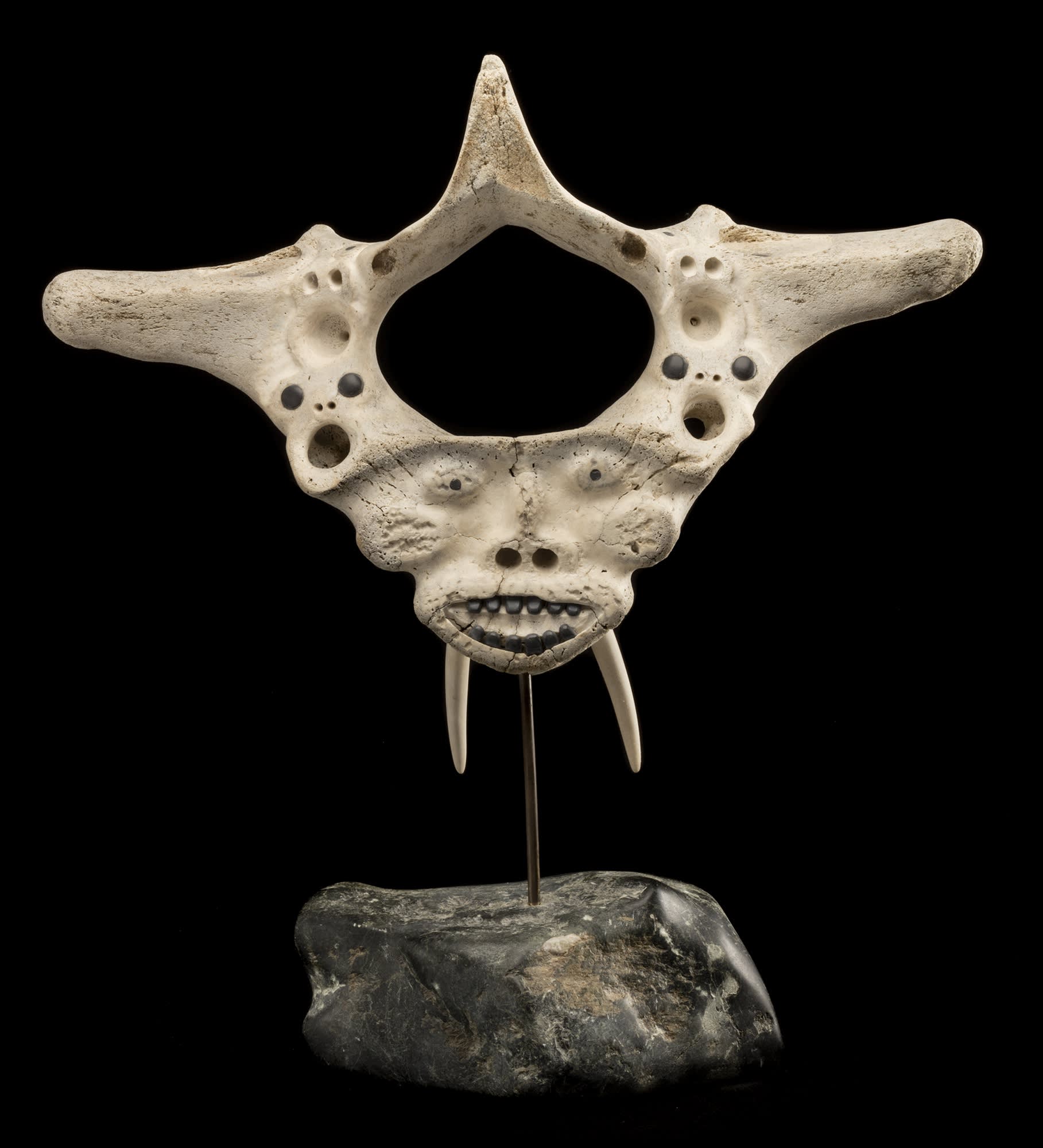 Lot 34
ABRAHAM ANGHIK RUBEN
Shaman with Spirit Helpers, 1979
whale bone, stone antler, and baleen, 20.25 x 18.5 x 6.75 in (51.4 x 47 x 17.1 cm)
ESTIMATE: $5,000 — $8,000
---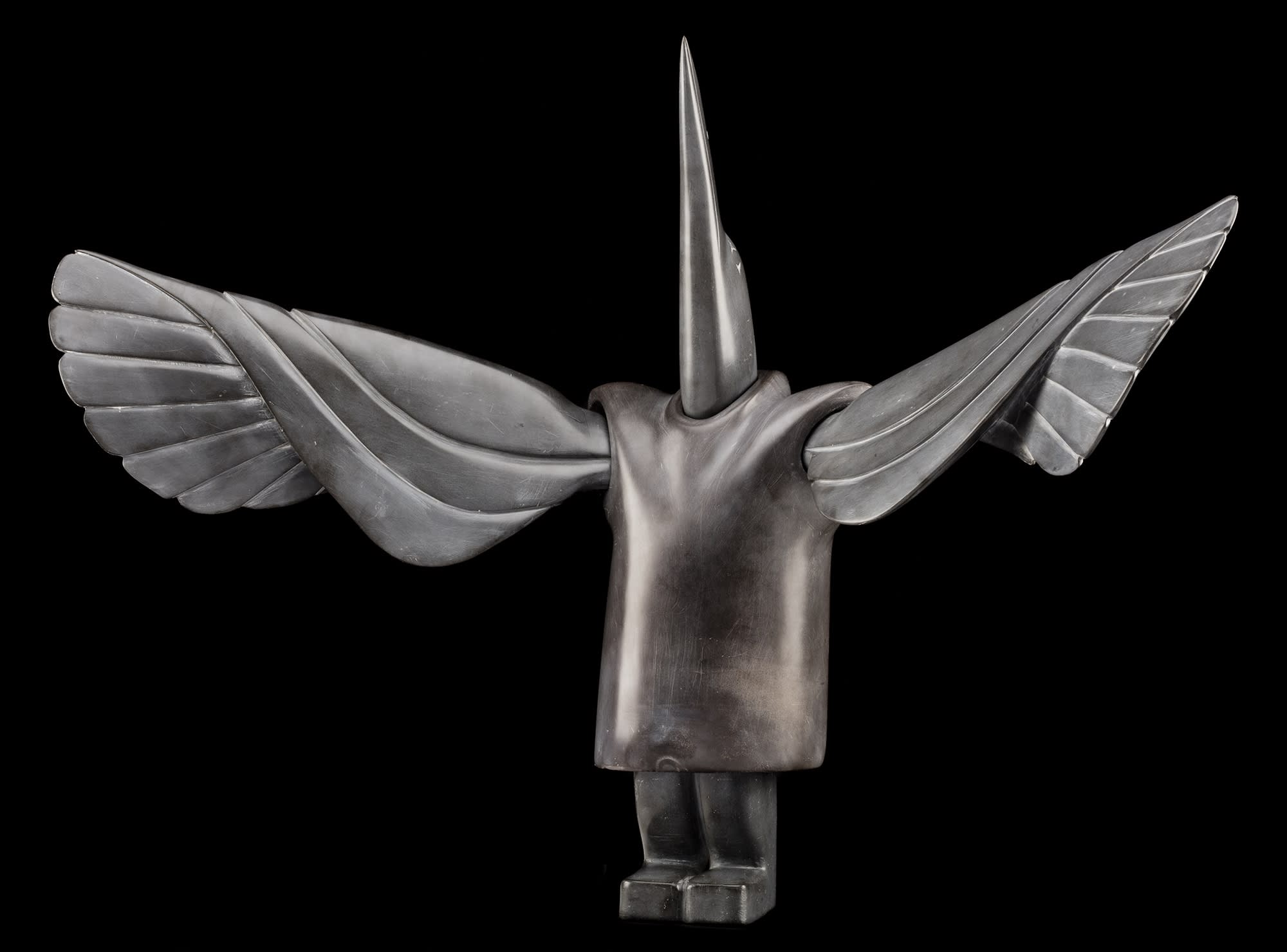 Lot 95
ABRAHAM ANGHIK RUBEN
Bird Shaman, 1997
stone, 24.5 x 34 x 14 in (62.2 x 86.4 x 35.6 cm)
ESTIMATE: $8,000 — $12,000
---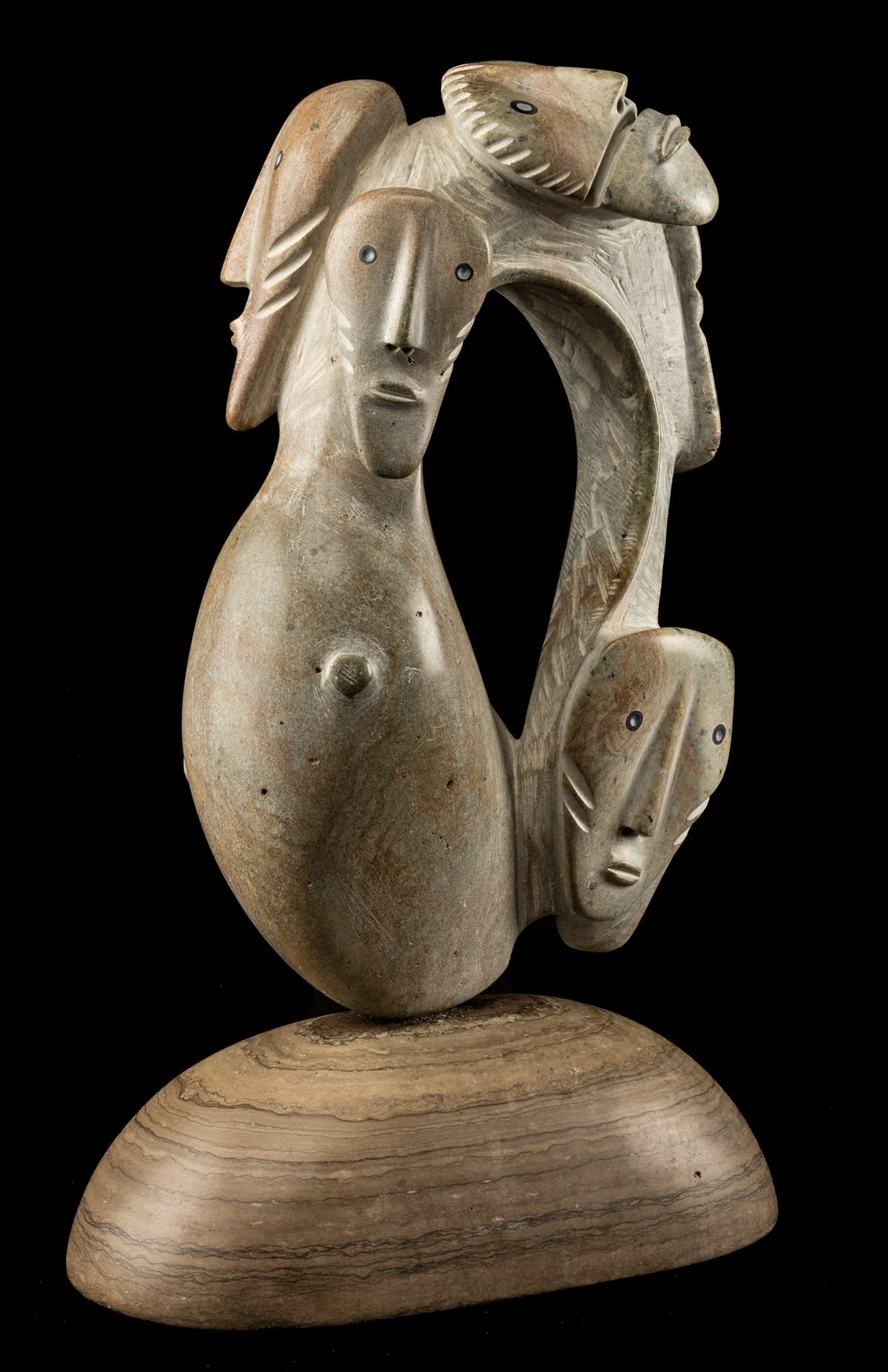 Lot 33
DAVID RUBEN PIQTOUKUN
Nuna, 1995
Brazilian soapstone and African wonderstone, 17 x 11 x 5.25 in (43.2 x 27.9 x 13.3 cm)
ESTIMATE: $8,000 — $12,000
---
Lot 45
DAVID RUBEN PIQTOUKUN
Bear Man Dancing on The Moon, 2022
cast and patinated bronze, 34.25 x 39.25 x 6.5 in (87 x 99.7 x 16.5 cm)
ESTIMATE: $12,000 — $18,000
---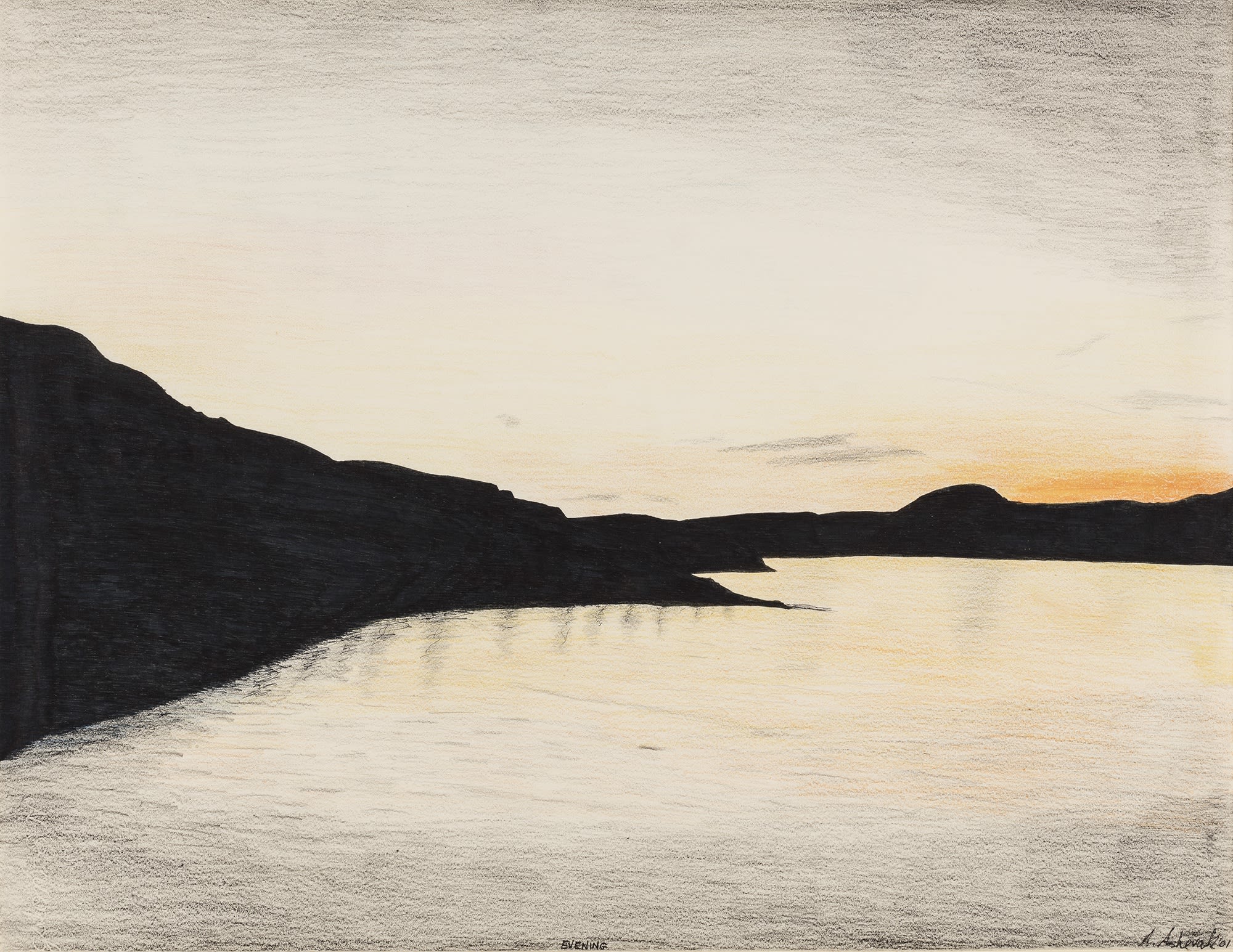 Lot 92
ARNAQU ASHEVAK
Evening, 2001
black ink and coloured pencil on paper, 20 x 26 in (50.8 x 66 cm)
ESTIMATE: $2,000 — $3,000